How Long Does it Take to Finish Your Case?
Acquiring records is the biggest variable in how fast your case can be finished. That's why it's critical to register as soon as possible to identify the records necessary for your case.
It normally takes between four and six weeks from the time your file is complete for me to finish your report.
A complete file means you have had your appointment, and I have the records needed for your case.
Academic conferences or personal time-off can add more time to your visit, but most of the time cases still finish within the timeframe even if I have absences.
BIG cases, with thousands of pages (yes, this happens) to review also adds to the time needed to finish a case.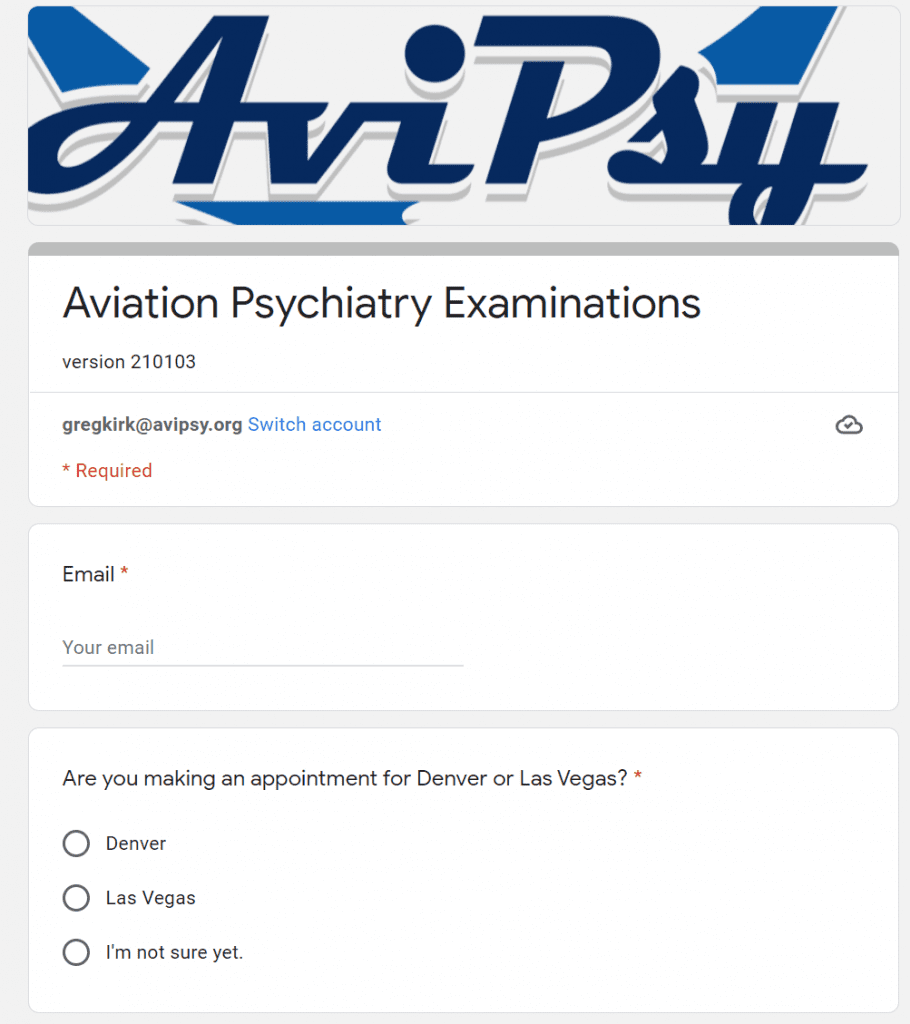 Common Bottlenecks
The most common bottleneck is waiting for the FAA Medical File. Although it can take up to 12 weeks for the agency to produce the record, most of the time I receive the file in about four weeks or so.
Medical Records from the FAA are produced under the Freedom of Information Act and the Privacy Act. The Privacy Act prohibits sharing of the record.
Click the image to get a pre-printed copy of FAA Form 8065-2 with my information on it. Fill in your information at the top and then sign at the bottom. Return the form to me at gregkirk@avipsy.org and I will request the file on your behalf.
You should then request a copy of your FAA Medical File for your other aviation professionals (AME, Neuropsychologist) as soon as possible. Blank copies of the form can be found by clicking this sentence.
Mental Health Records
HIPAA and state laws give the mental health professional latitude to deny the release of a psychotherapy record. The therapist need not give you a reason for the denial. Although a therapist is obligated to act ethically and in your best interest, the interpretation of ethical action is left to the therapist.
My suggestion is that you should not schedule an aviation psychiatry appointment until you have verified with your psychiatrist, psychologist, or counselor that they will release your records.
To add, the therapist should release your complete record. In my opinion, a therapist's summary of your care does not meet the "sufficient detail" standard required by the FAA.
Please read these advisories on securing mental health records: https://www.aviationpsychiatry.com/records/mentalhealth