HIMS Step Down Plan
What is a HIMS Step Down?
Advancement through the phases of Step Down is NOT guaranteed.
To move through the phases of HIMS Step Down, the FAA, AME, and psychiatrist look for the pilot to embrace each element of the HIMS program, not only in the frequency of those targets, like attending a self-help group at least twice per week, but also with robust clinical evidence of a recovery process taking hold for the pilot.
You are more likely to advance if you have a by-the-book program, with no variances at all.
Step Down Described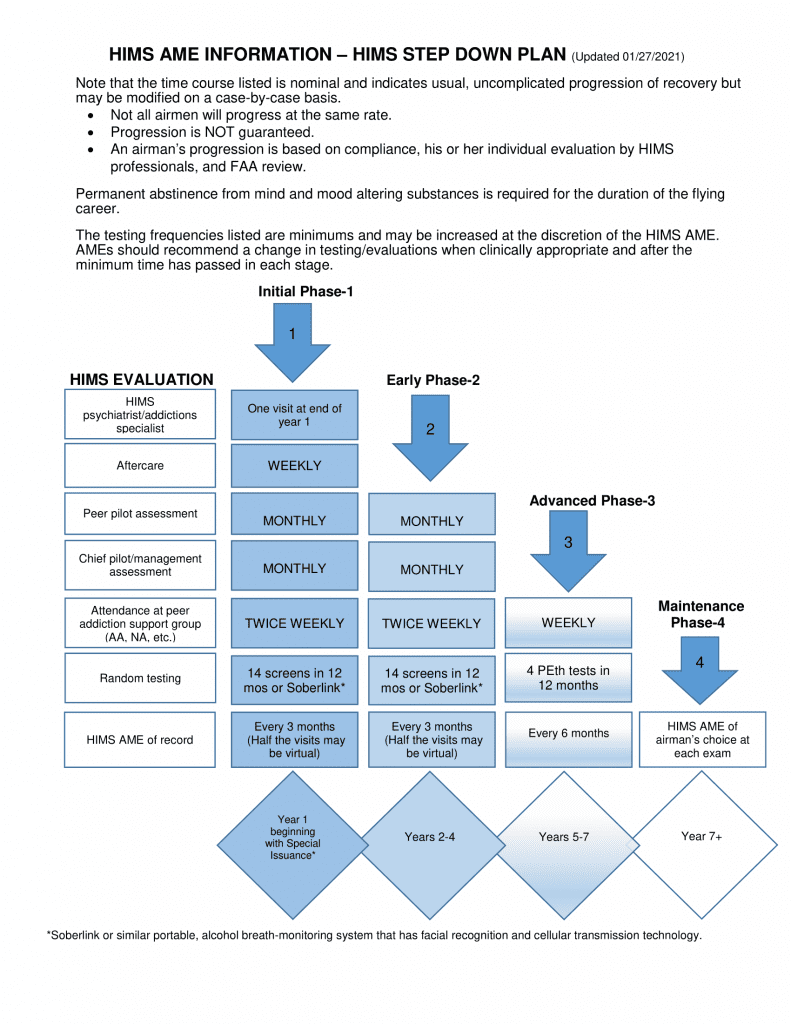 Step Down Advisory for Pilots